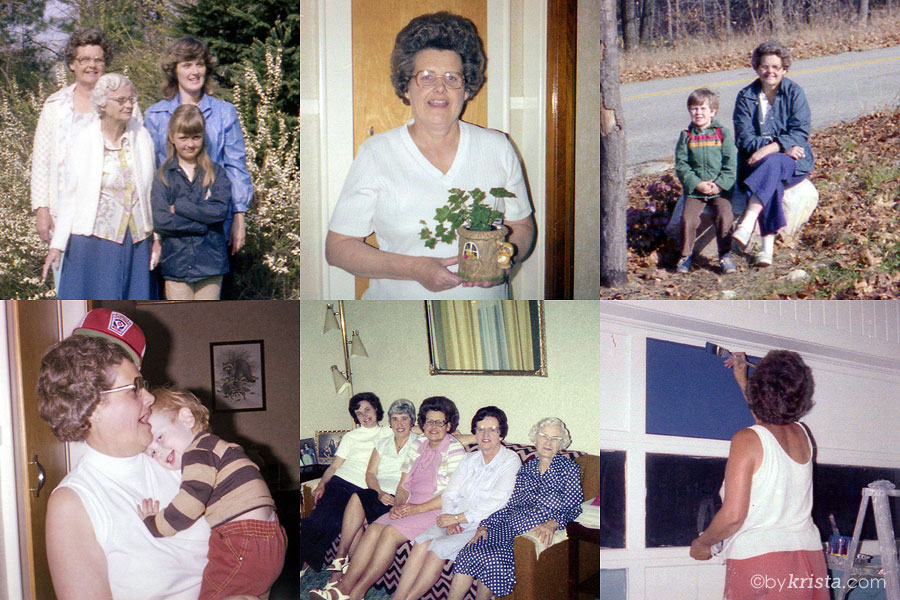 My mom pointed out this morning on her Facebook that today marks 28 years to the day that my Grandma (her mother) unexpectedly passed away. Grandma had a bad heart and one day it just stopped working. I was thirteen years old. My brothers were ten and seven. My five cousins were all close to us in age, too. We were all so young to lose our grandmother, and I think it was the first real experience any of us had with death. I'd been to one other funeral, my great grandmother, but I was never close to her. Grandma's death was devastating for all of us and that grief affected us profoundly. We lost Grandpa a year later to lung cancer and Uncle Ron unexpectedly in '94. A lot of loss in our young lives.
I always felt a closeness with my cousins, even though we moved to Michigan when I was five and they all lived in Ohio. But after Grandma's death, there was this special bond. We made it through something life changing together. That bond has remained all these years, despite the distance, despite us growing up, marrying, having kids. Maybe our kids will never fully understand this bond we have. And I hope and pray they don't have to go through that kind of loss at such a young age. But I believe it made the love we already had for each other even stronger.
We still get together every year for Christmas and I know Grandma & Grandpa and Uncle Ron are all looking down with such pride when they see THIS: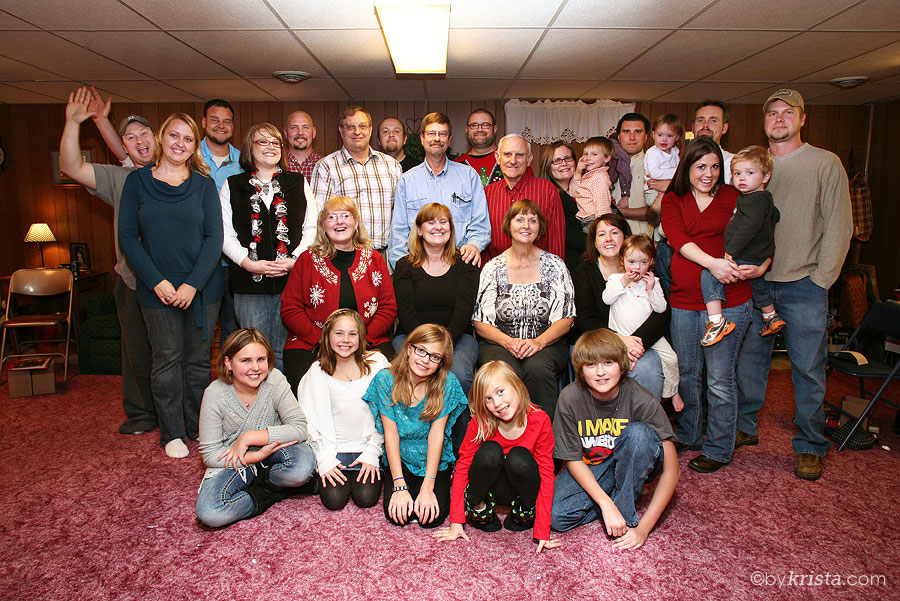 Mom & Dad, Aunt Pat & Uncle Tom, Aunt Shari & Jim, who she married after Uncle Ron passed and who has become a wonderful part of our family. And all eight of us grandkids, the spouses, and the beautiful great-grandchildren.
The photos at the top of the page were some that I scanned over the past couple years from my Grandma's film negatives. I've barely scratched the surface on that project, yet I've found so many wonderful memories there. Grandma and her mother on a visit to Michigan. Grandma and my brother Tim waiting for the school bus. Grandma holding my baby brother Rick. Grandma with her sisters and her mother. Grandma painting the garage door. She was a hard worker, always cleaning or painting or gardening. It's one of my most prominent memories of her. That and she took us to McDonald's all the time and always drank coffee there.
We love and miss you, Grandma.