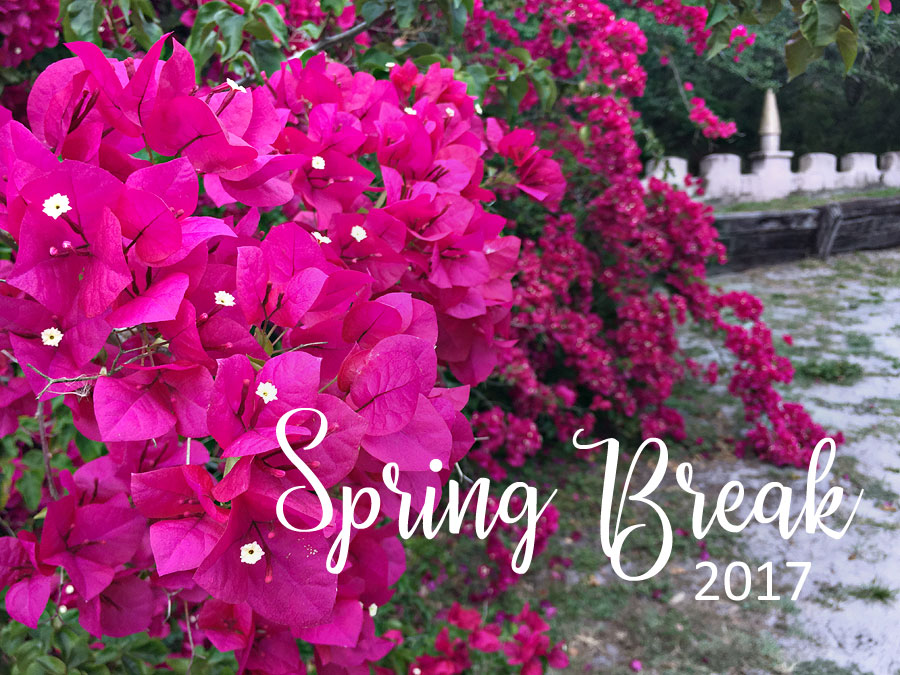 On our final full day in Florida, we visited Solomon's Castle. Artist Howard Solomon, who passed away in August of 2016, built himself a castle and the art within using found and recycled materials – wood, aluminum, steel. You name it and he probably used it to create one of his masterpieces.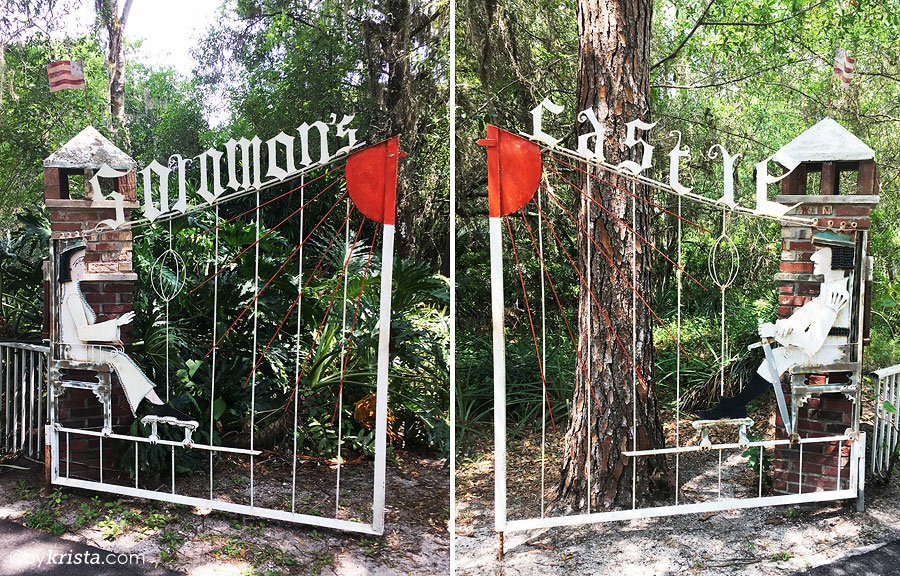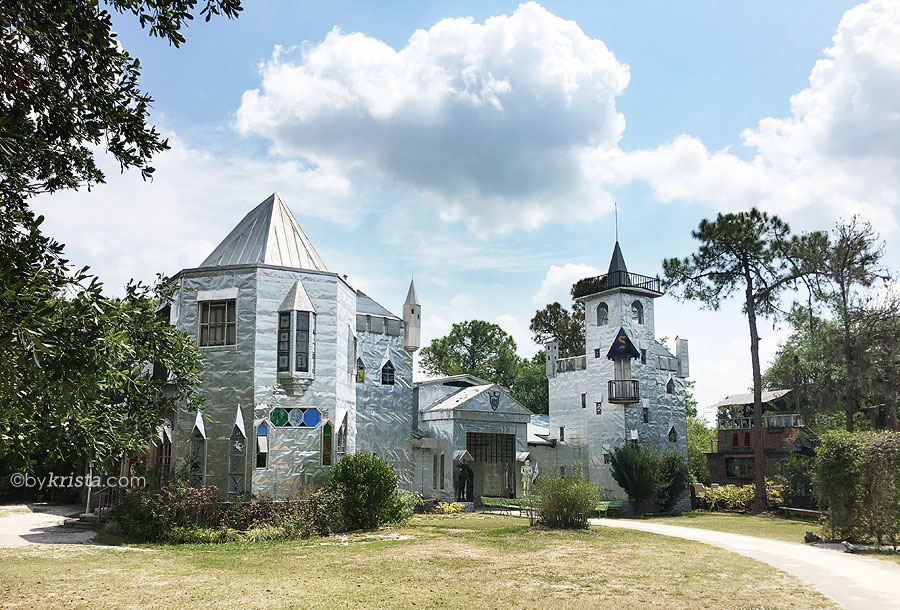 We enjoyed a delicious meal at the Boat in the Moat restaurant before taking a tour of the castle. There was live music while we dined under the big oak trees with spanish moss hanging from the branches. It was hot out, but it felt nice in the shaded yard next to the big ship and across the moat.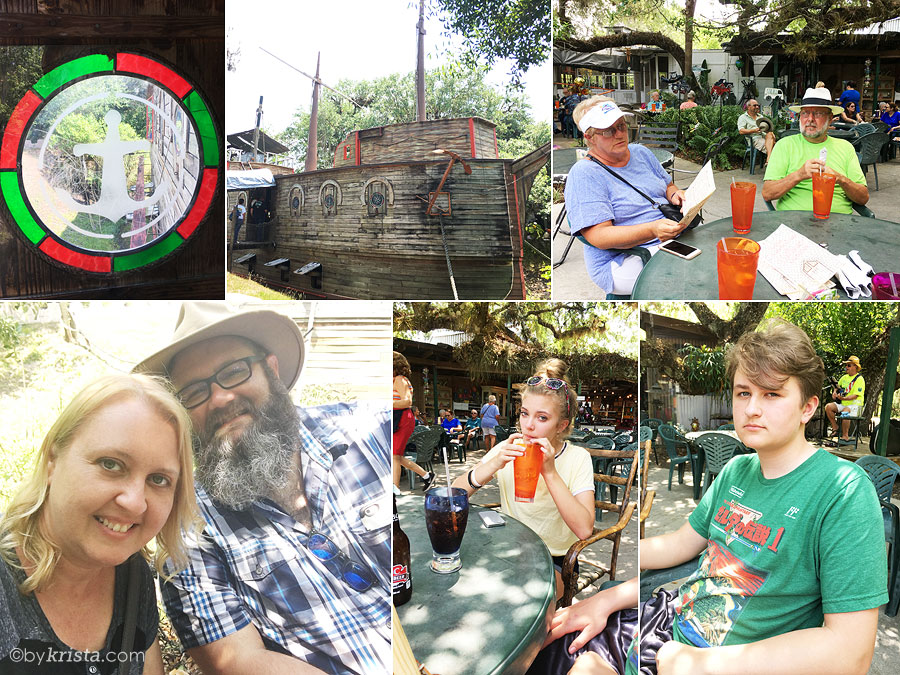 Then it was on to the castle for our tour.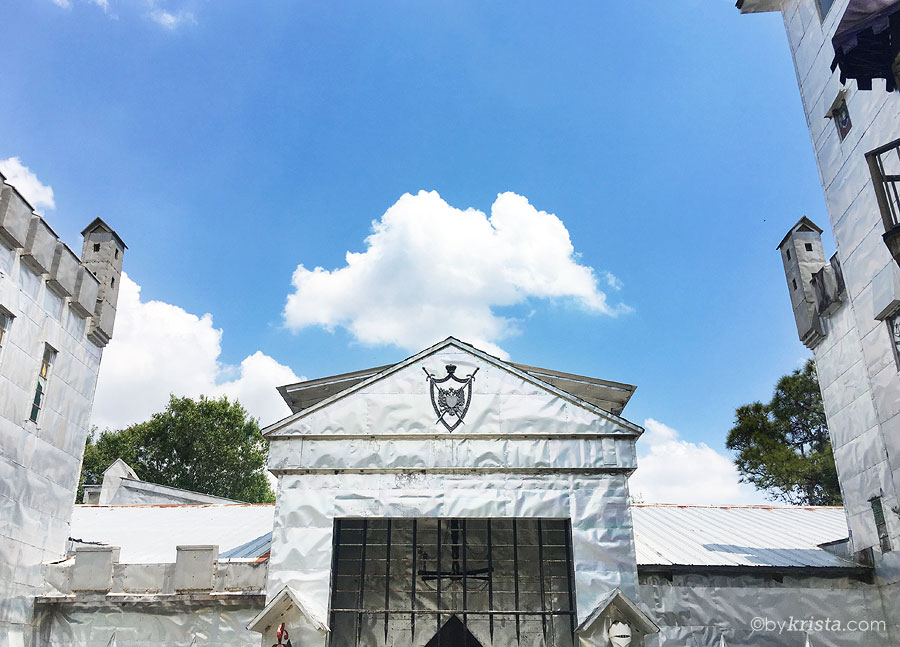 The guide had us all laughing at Howard's corny jokes during the tour. One of the first things we saw was his "Florida Keys" (upper left) and I knew that this was going to be some interesting art. That was an understatement. There were so many quirky, original displays. But one of my very favorite things was his art made from carved wood.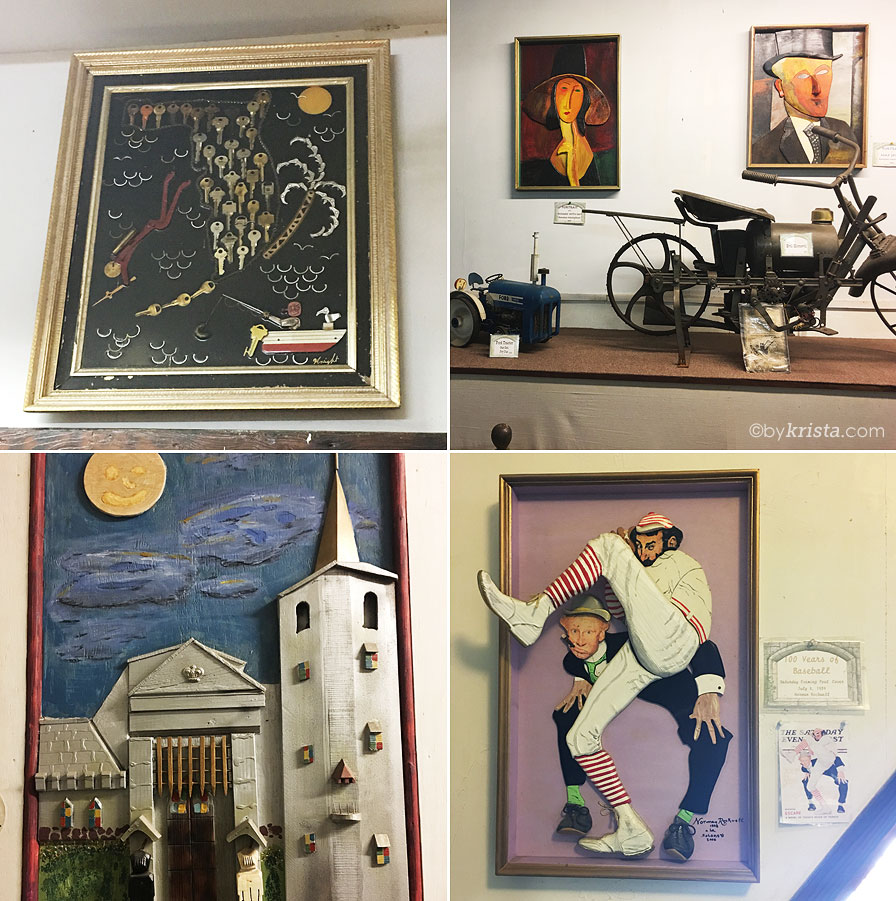 Especially his 3-d recreations of some of Norman Rockwell's Saturday Evening Post paintings like this one above (bottom right photo) and this cool soap box racer creation below.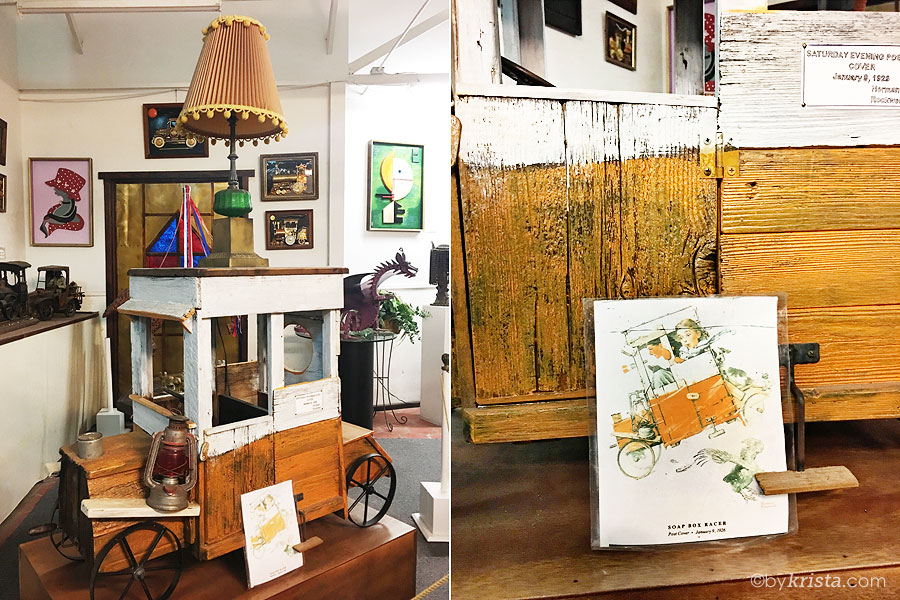 As much as I enjoyed the interesting and creative art, I think my favorite part of the tour was seeing where Howard actually lived. His home within the castle was quaint and lovely. Seeing his shoes/slippers under the piano bench was so sweet and sad (top middle). And the beautiful stained glass throughout the entire building was another favorite thing of mine.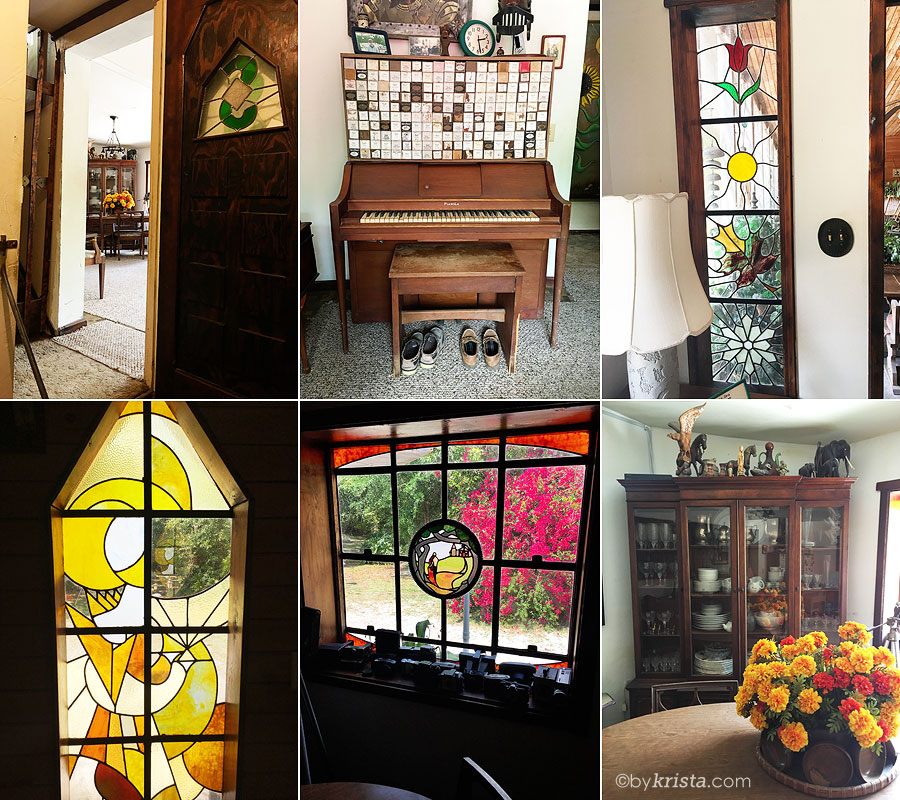 This one especially since I am musical (piano) and a writer.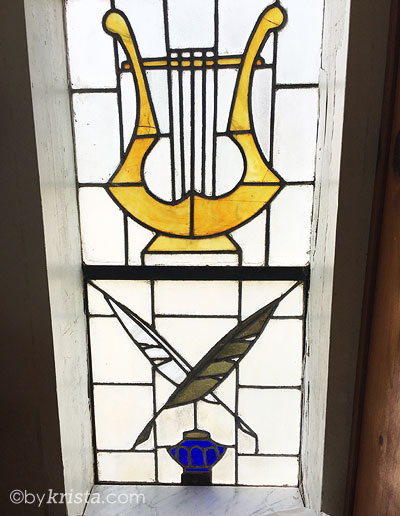 It was a really cool place to visit. Definitely worth a stop if you're ever near Ona, Florida.
We ended our evening with a little shuffleboard. Jake, Mom, Dad and Chloe had played on another night, each winning a game, so they had to do a tie-breaker. Zach sat on the sidelines for a while with his poor hurt knee wrapped up and was the scorekeeper. But then he and I got in on the action and played a couple games. We lost both, but the last game was 109 to 110. So close.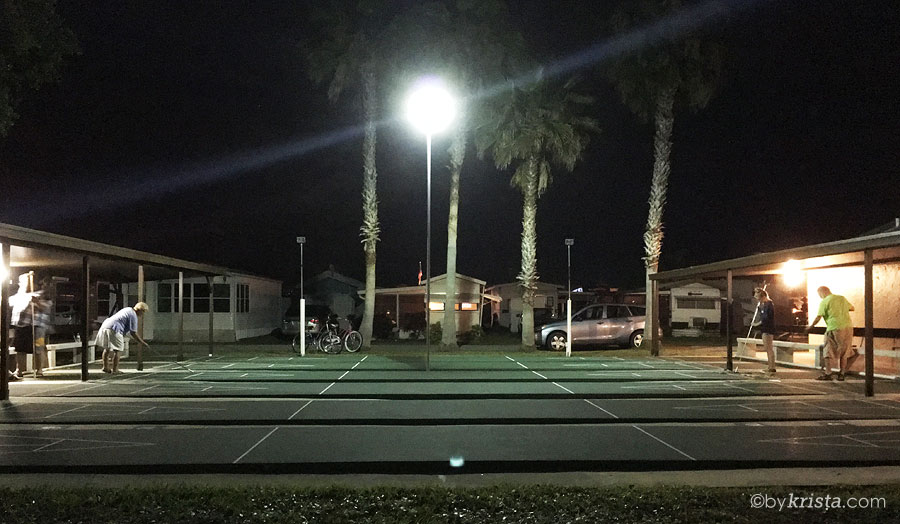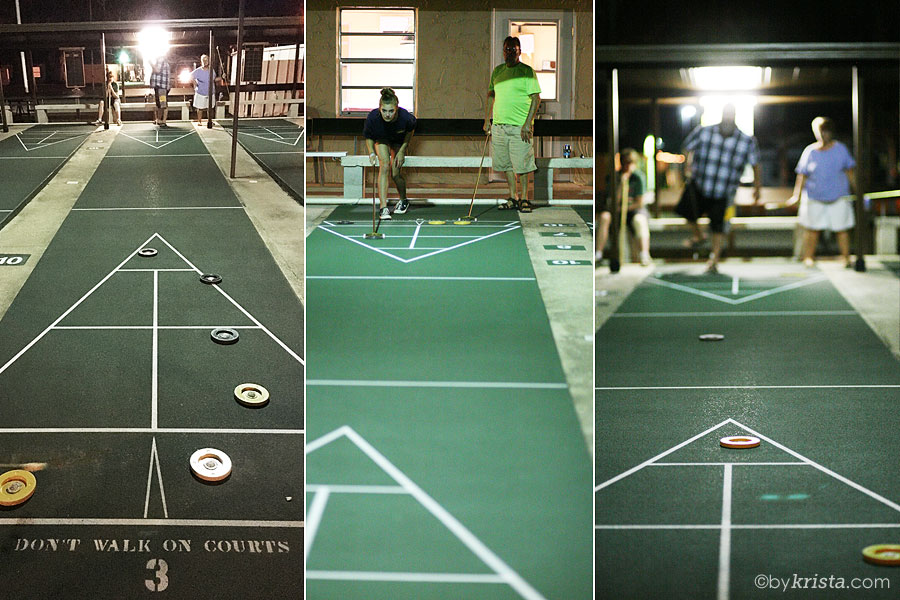 On our final morning of vacation, we went to coffee and donuts with Mom and Dad at the main clubhouse, had water aerobics in the morning with Mom, then floated around in the pool for a while before we headed out for a nice late lunch. Had to soak up as much sunshine as possible. After lunch, we packed up the car in 95 degree heat and headed for home.
Despite Zach's knee injury, it was a wonderful Spring Break trip. So thankful we were able to go and enjoy this place and the people there that Jake's parents have come to love so much. Looking forward to many more visits in the future.