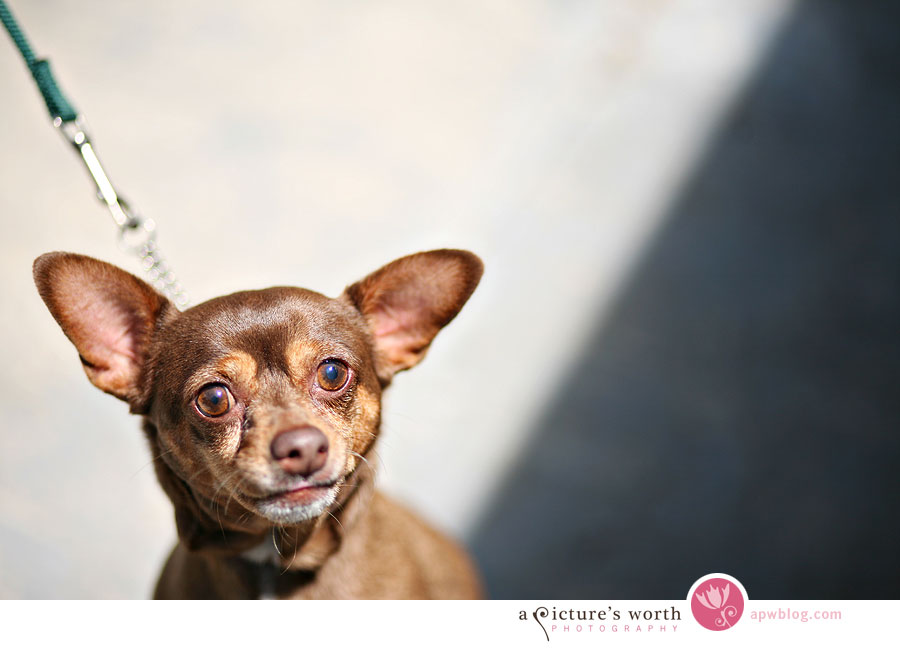 While going through some pictures from Memorial Day weekend at my hubby's parents house, I came across this one of my mom-in-law's friend's dog and it made me laugh.
Welcome to a new week! This is the last week of school for my kiddos, so summer is upon us. Looking forward to lots of family outings. Also coming up at A Picture's Worth … a special anniversary party, weddings and something new I've been working on. Excited to share that soon.
Also, you may or may not have noticed, next to my photo above, I've added a feed to my twitter account under "What am I doing right now?". I admit, I'm addicted to twitter like everyone else seems to be right now. I love seeing little snippets of what's going on with friends on a daily basis. Follow me on twitter HERE.
Have a blessed day!