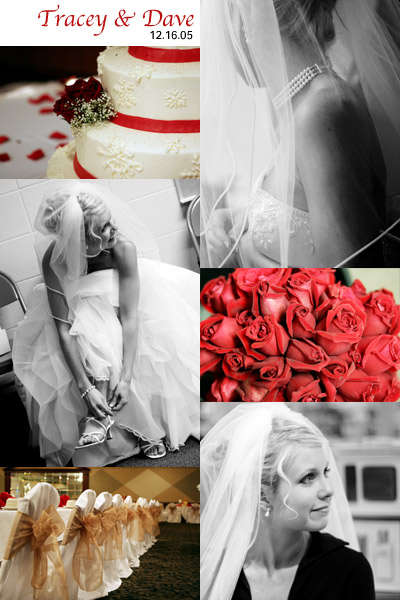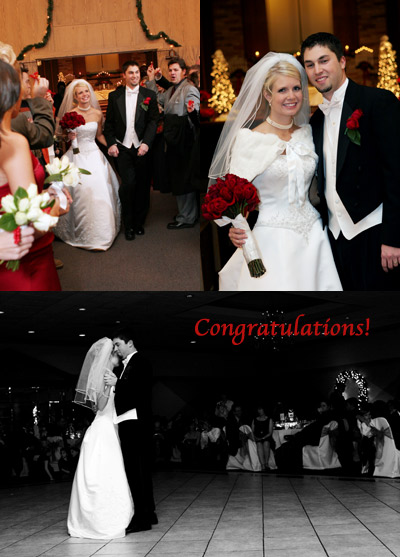 The decorations really put me in the Christmas spirit.

Everything was beautiful. The ornaments on the trees, the snowflakes on the cake, red and gold packages decorating each table, the candlelight, friends and family singing Christmas carols to make the couple exchange a kiss. Very unique. A wonderful wedding.
Tracey was a gorgeous bride. Such a sweet girl. All the family and friends were so nice. Weddings like this make my job so enjoyable.
Congratulations to the happy couple … who are honeymooning where the temps are not in the 20′s every day. I'm so jealous!